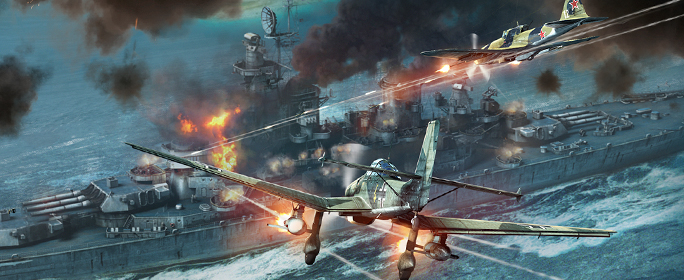 Pilots,
While every other airplane class has gotten multiple extensions over the six updates that we've deployed since release, Attack Aircraft have largely remained untouched, resting solely in the depths of the Soviet tech tree. With Update 1.7 this is about to change, as we're introducing eight powerful ground attack pounders to the German aircraft fleet. But not only that; apart from adding new planes, our developers have also made sure to fill 2015's first full-fledged update with even more gameplay goodness! Expect to find two entirely new maps, helpful social features as well as new daily missions that will keep you entertained for months to come.
THE HIGHLIGHTS OF VERSION 1.7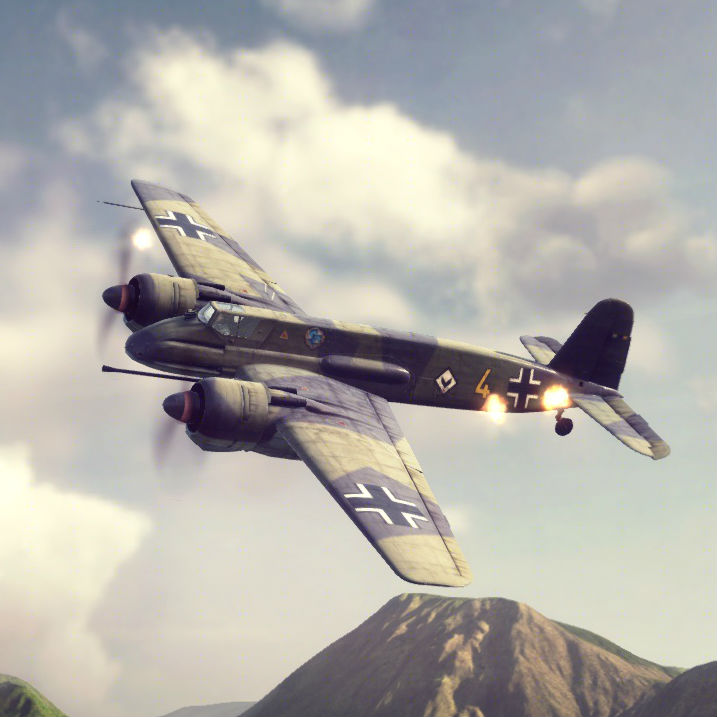 Eight New German Attack Aircraft
Fans of Attack Aircraft will love the addition of eight new warplanes to this much-beloved airplane class. From legends like the Junkers Ju 87 to daring experimental designs like the Messerschmitt Me P.1102 B, the new tech tree extension features a multitude of new warbirds that will take ground attacking to a whole new level.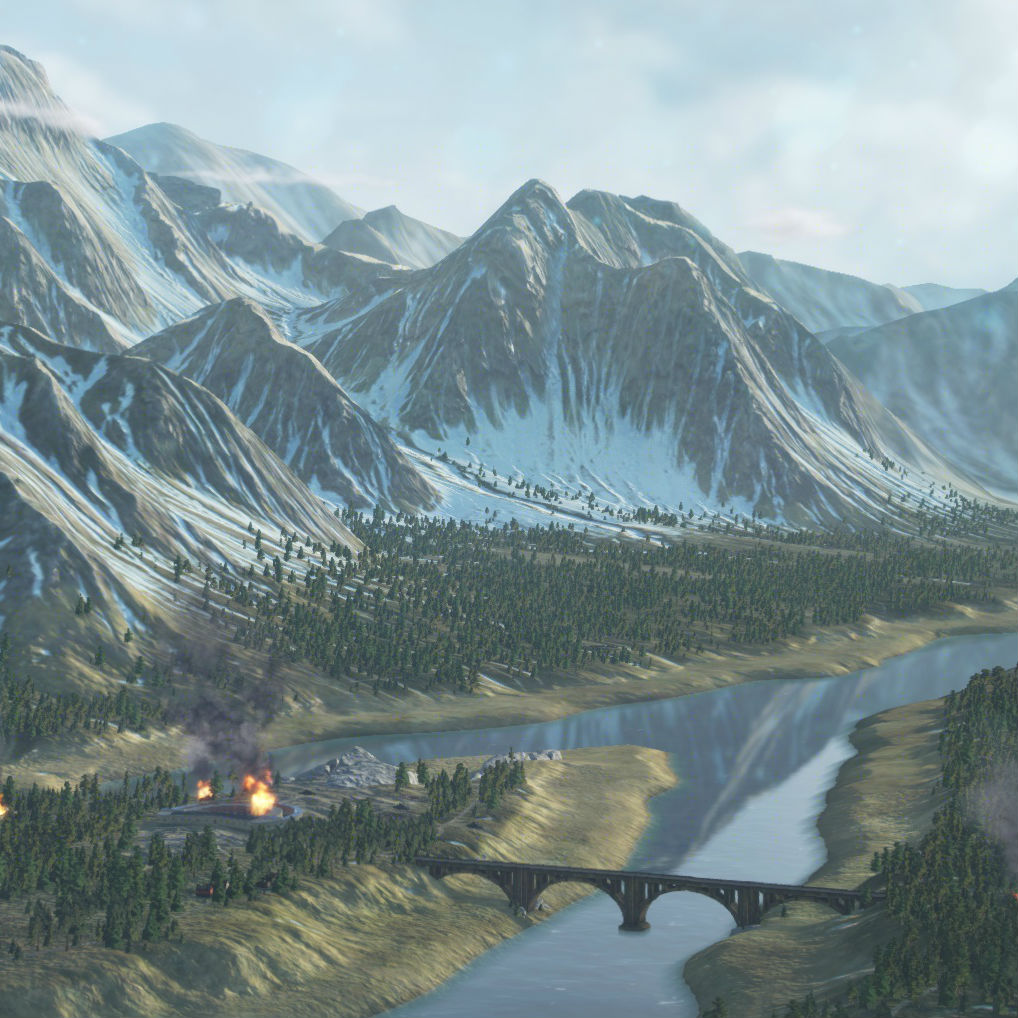 Two New Maps – Observatory and Province
The second highlight of Version 1.7 is the addition of two new maps: Province and Observatory. Both levels are exceptionally well-designed, featuring beautiful landscapes in two very different locations. While the first takes you into the warmer regions of a Toscana-inspired countryside, Observatory lets you travel to the icy peaks of a Scandinavian mountain resort. Take a stroll over the large basin that's opening up the picturesque terrain on Province or fly along the curvy river that's carving its way through the vast valley on Observatory to see the beauty of the new levels with your own eyes!


Flight Auto-Search Function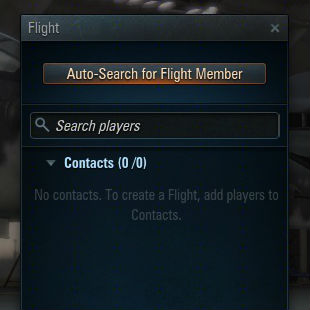 Another great item of the latest update is the Flight Member Auto-Search function. This nifty little tool does exactly what it name implies: it helps you find friendly pilots to team up with so you can conquer (or terrorise) the skies in good company. Whether it's because all of your regular contacts are unavailable, or you're just looking to switch it up and take your chances with a stranger – the Flight Member Auto-Search is sure to make for some fun matchups that will help you succeed in battle.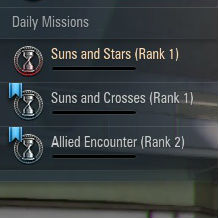 Daily Missions
Following the introduction of Personal Missions for World of Tanks, Update 1.7 now introduces an array of new missions for challenge-hungry World of Warplanes pilots as well. Every day, you'll be presented with up to three new missions – ranked in difficulty from those best completed on aircraft of Tier I-IV, V-VII and VIII-X – that you will be able to complete in order to win credits or XP. What sets these daily missions apart is that, unlike weekly or monthly missions that are shared across all World of Warplanes players, Daily Missions are assigned randomly – so that no two players will have the same set of these missions assigned to them at any given time. Use these new objectives to score additional rewards in order to boost your progress even further!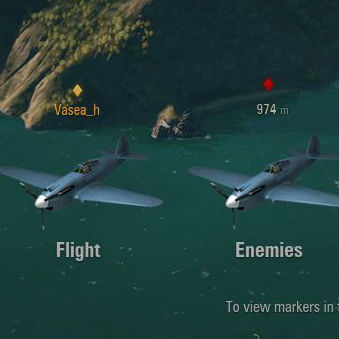 And so much more…
Lastly, the developers also took the time to further polish the game with smaller but nonetheless helpful technical features such as the ability to better customise ground target and aircraft markers. Using this, you'll be able to better adjust the game to your personal likings. Other under-the-hood additions include improved training rooms, reworked sounds as well as the always welcome matchmaking and balancing improvements. As you can see, Update 1.7 is as stuffed as the fuselage of the new Ju 88 P, a.k.a. "The Fat Bertha".



Collapse
World of Warplanes Update 1.7.0 has some new features aimed to make the game not only diverse, but also much more comfortable for our players.
We've implemented a new branch of German ground attack planes. These planes have a really original appearance and are markedly different from ground attack planes of USSR tree in their flight characteristics and armament, making ground target attacks more interesting.
We've also added a new fine-tuning feature for in-battle markers of planes and ground targets. Now a player can choose how they will look for planes of different classes (more visible markers for ground targets for ground attack planes, or more visible markers of aerial targets for fighters).
We've also implemented a quick Flight auto-search for players who prefer team play.


New Planes
German Ground Attack Planes
A new branch of German ground attack planes will be introduced in this update. In contrast to the "flying tanks" of the USSR, these planes offer a variety of game styles. At lower tiers you will get classic ground attack planes, middle tiers begin to focus on using the primary weapons, and high tiers become speedy and "die hard" general purpose planes, somewhat reminiscent of heavy fighters.
New Regular Planes
Focke-Wulf Fw.189C Uhu — Tier IV ground attack plane;
Junkers Ju.87G Stuka — Tier V ground attack plane;
Henshel Hs.129B — Tier V ground attack plane;
Junkers Ju. 88P — Tier VI ground attack plane;
Messerschmitt Me. 265 — Tier VII ground attack plane;
Messerschmitt Me. 329 — Tier VIII ground attack plane;
Messerschmitt Me. P. 1099B-2 — Tier IX ground attack plane;
Messerschmitt Me. P. 1102B — Tier X ground attack plane.
New Gift Planes
Arado Ar. 67 — Germany, Tier II fighter;
Fieseler Fi. 98 — Germany, Tier II ground attack plane;
Nakajima Ki-8 — Japan, Tier II fighter.
Flight Auto-Search
The flight auto-search button was added to the flight creation window. Our players will be able to play in a flight, even if all friends are offline. After pressing the button, a player can join a flight with other players who have taken a plane of the same or close tier, and have also applied for a random flight. Only one player can be added automatically. The player who applied for the flight auto-search earlier becomes the flight leader. After this flight mate is added, the flight commander can add one more player from his contact list (and bring the total number of players in flight to 3).
Physics and Matchmaker
Shooting
Increased accuracy of the primary weapons when shooting at ground targets.
Planes Balance
USSR
Il-40 — Fixed problem with the nominal speed of the AM-5F engine (mounted) which was higher than the nominal speed of the RD-9B engine (mounted).
Germany
Me.262 — fixed the bug which caused reduced turn speed value shown in the hangar when the HWK 509 engine is mounted.
Interface
Markers
Extended list of options in settings menu for fine tuning of planes and ground targets markers in "Settings" — "Battle".
New possibilities of fine tuning the external view and markers behaviour for each plane class.
Marker settings for planes and ground targets were separated.
Available parameters for new marker system — the distance of display for particular marker elements, transparency, indication type. Possibility to make particular changes in settings for anti-aircraft artillery and armoured target parts (separately) for markers of ground targets.
New interactive window of marker appearance preview after configuring, depending on the distance to them.
Training Room
The player who has created the training room can now change plane without needing to recreate the room. All other players of this training room can change plane without leaving the training room.
The possibility to change the plane configuration without leaving the training room was implemented.
The possibility to change maps and training room descriptions without leaving or re-creation of the room was implemented.
The possibility to hide the list of players' planes in queue and teams from everybody, except for the room creator was implemented
Extended list of battle length time selection.
The possibility to remove all bots from the training room with one button was implemented.
Other
New version of artificial horizon display with a fixed pitch scale and roll display using moving aircraft's silhouette (to bind the camera to the horizon) or semicircular scale of roll angle (to bind the camera to the aircraft).
The number of weapon slots displayed in the battle interface was increased from 4 to 5 for correct display of the status for all weapon groups on some planes (e.g. Fw.190A-5)
Tips were added to the battle loading screens with corresponding color considering "Enable alternate color mode".
The settings item "Sound Quality" was removed from "Settings" - "Sound" menu, due to the migration to the new sound engine WWISE in Patch 1.6.0. Now the system always uses the max quality of sound because the new engine consumes few resources and has no impact on performance.
Battle results messages, shown in the menu of system messages, now have a group of messages about skills study and proficiency progress.
Maps
Two new game locations were added. They will be available for battles of medium and high plane tiers:
"Province" — available for Tiers V-X.
Spring map, based on the theme of military confrontation in Italy. This map is composed of an extensive system of canyons and plateaus. You will also find several towns connected with bridges.
"The Observatory" - available for Tiers V-X.
Winter map, based on the European theatre of war. This map is composed of mountain ranges and a wide canyon in the centre of the map.
A lot of changes for the existing maps:
Redesigned layout of AAA positions for "El Halluf" and "Winter War" maps.
Reworked layout of spawn points for "Fortress" map — ground attack aircraft now spawn on both flanks.
AAA ships positions dispersed on "Port" map.
Reworked layout of spawn points on "Pacific" map.
Daily Missions
Added sets of Daily Missions. Every day players will be offered three missions to accomplish, for which they will get rewards of credits.
Daily Missions are divided into three difficulty levels, they will have different conditions and rewards.
Second and third difficulty levels will be available only to those who have researched planes of Tiers V and VII respectively. However, players will be able to accomplish such missions on aircraft of any tier.
Unfinished Daily Missions will be available the next day as well, until player accomplishes them.
Accomplished missions are replaced with new ones every day at 06:00 CET (UTC +1).
Sound
Reworked firing sounds for primary weapons.
Reworked sounds for plane hits.
Fixed engine sounds.
Matchmaker - General Improvements
Balancer's algorithm has been improved to reduce the frequency of some issues:
Battles with overwhelming amount of similar class planes should become rarer.
The number of planes with different tiers and classes in a battle should become closer to the queue composition (e.g. in the case that the queue has 10% ground assault planes, then the battle should be approximately 10% ground attack planes).
New Achievements for Participants of the Public Test
We've added special awards for Public Test participants. They have 10 ranks: Participant, Specialist (3 ranks, bronze), Expert (3 ranks, silver) and Master (3 ranks, gold). A new rank is awarded for completing a minimum set of combat missions during the Public Test of any further update of World of Warplanes, starting with 1.7.0. Upon receipt of each subsequent rank, the award in the player's profile will be replaced with a new one.
Other
Added the display of achievements earned by other players in the "Battle against bots" mode when checking the profile in the game client.
New battle loading screens were added.
Legal Information
The game login screen now features a link which leads to a dedicated window for legal information. It also shows a list of all technologies, licenses and patents that are used in the game.
We've also added a document called Licenses.txt to the game files which can be consulted outside of the game.
Collapse
Expand

Take a look at the Release Notes section to see the full list of changes and additions of Update 1.7!
Please leave your comments in the forum section!
Have fun with Version 1.7, pilots!