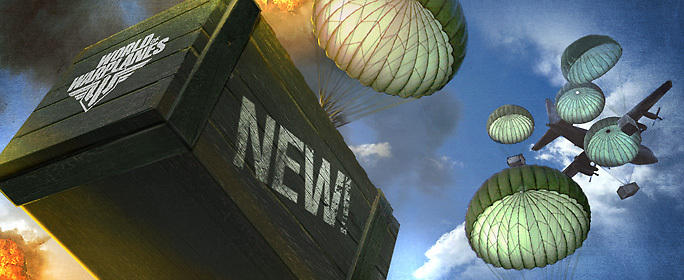 Pilots!
---
Crew

Update 2.1.4 introduces two new unique pilots to the game, as well as an in-game event allowing you to receive these pilots.
Unique pilots have been added. You can receive them very soon by completing the chain of combat missions:
Soviet pilot Vasiliy Pavlov, trained for the Lavochkin La-5 aircraft. This pilot not only allows you to survive longer in battle thanks to the decreased risk of fire and damage taken form AA guns, but also has perfectly mastered the control of the legendary La-5 aircraft, seriously improving its characteristics.
Japanese pilot Akira Akane, trained for the Mitsubishi A6M5 Zero aircraft. An inborn samurai, aimed at dealing maximum damage to enemy planes, not only on the A6M5, but also on other Japanese aircraft.
You can find more information about the pilots in this article.
---
Bug Fixes

A bug with the Experimental Gas-Operated Action's (Periods I and II) additional ability has been fixed.
The description of the Experimental Uprated Engine's (Period III) additional ability has been fixed.
---
Other

A new Saint Valentine's emblem has been added. It can be obtained by completing a combat mission within the in-game special.
A new Stalwart emblem has been added. It can also be obtained by completing the special combat mission.