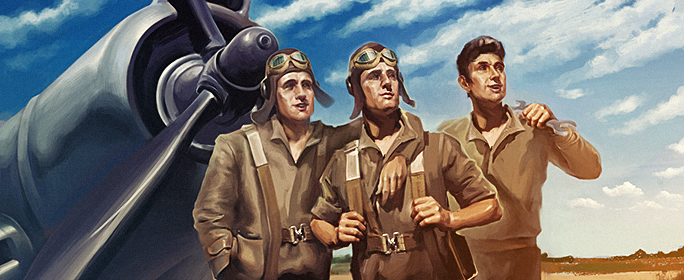 Update 2.0.6 stream
Pilots,
If you want the low down on the upcoming patch before it goes live, be sure to tune in to our teaser stream!
The North American and European regions will join forces to bring you informative and fun-packed streams running at the same time, which will include giveaways (suitable for both regions, so feel free to hop between streams) and an appearance from World of Warplanes devs! They will answer your questions live on stream and join the community managers in taking you through the new content to come while providing their insight. Here are a few teasers to get you in the mood:
A new bomber line!
Changes to bombers
Changes to AI and rear gunners
Be the first to see an exclusive look at the improved bomber gameplay!
When?
21 August at 18:00 CEST (UTC +2)
Where?
On our official Wargaming Twitch channels:
The streams will also be broadcast over on our Facebook pages: EU / NA.
Get Airborne!