Сollapse
1. Download the Wargaming.net Game Center.

2. Select the 'All Games' tab, then click 'Install Game By ID'.
3. Insert the following game ID text in the opened window: WOWP.CT.OPENTEST2017@http://wgus-wowpct.wargaming.net
4. Select the installation location for the test client, and wait for the installation to complete.
Сollapse
Expand
Pilots,
Ready yourselves for a sneak peek at the future of World of Warplanes, and sign up to the Public Test for Conquest Mode! Take to the skies in thrilling battles that present adrenaline-pumping excitement for sky-soaring veterans and fledgling newcomers alike. With Conquest Mode, World of Warplanes battles become even more dynamic and unpredictable, with everything from objectives, shooting mechanics, graphics, and maps receiving an upgrade. Join the Public Test and see it all first-hand!
A more detailed document covering everything you could ever possibly want to know about this Public Test and Conquest Mode is available here in English only.


Seize control of the battlefield!

The primary objective of this new game mode is to capture and hold key points on the battlefield. Airfields and military bases, command centres, and industrial objects — all of these targets will be protected by fighters and anti-aircraft artillery. The capture of each particular target will not only give you Influence Points, but also tangible bonuses in battle — having them can decide the outcome of the entire battle.
Introducing Bombers!

In addition to existing aircraft, Conquest Mode introduces a completely new breed of warplanes: Bombers. Effective at high altitudes, they boast powerful engines and a solid load of bombs. Fly high and scout out anti-aircraft guns, delivering your deadly cargo.
Total control of your aircraft's defence!

Is there a pesky enemy on your tail that you just can't shake? On Bombers and Ground Attack Aircraft, you'll be able to manually take control of the rear gun to take out any bogeys on your six!
Respawn Mechanics!

Shot down in a blaze of glory? No matter! In next to no time at all, you'll be back in the air in a fully repaired and replenished aircraft. Never miss a second of the action!
Missions and Rewards
Complete objectives to earn rewards while participating in the Public Test!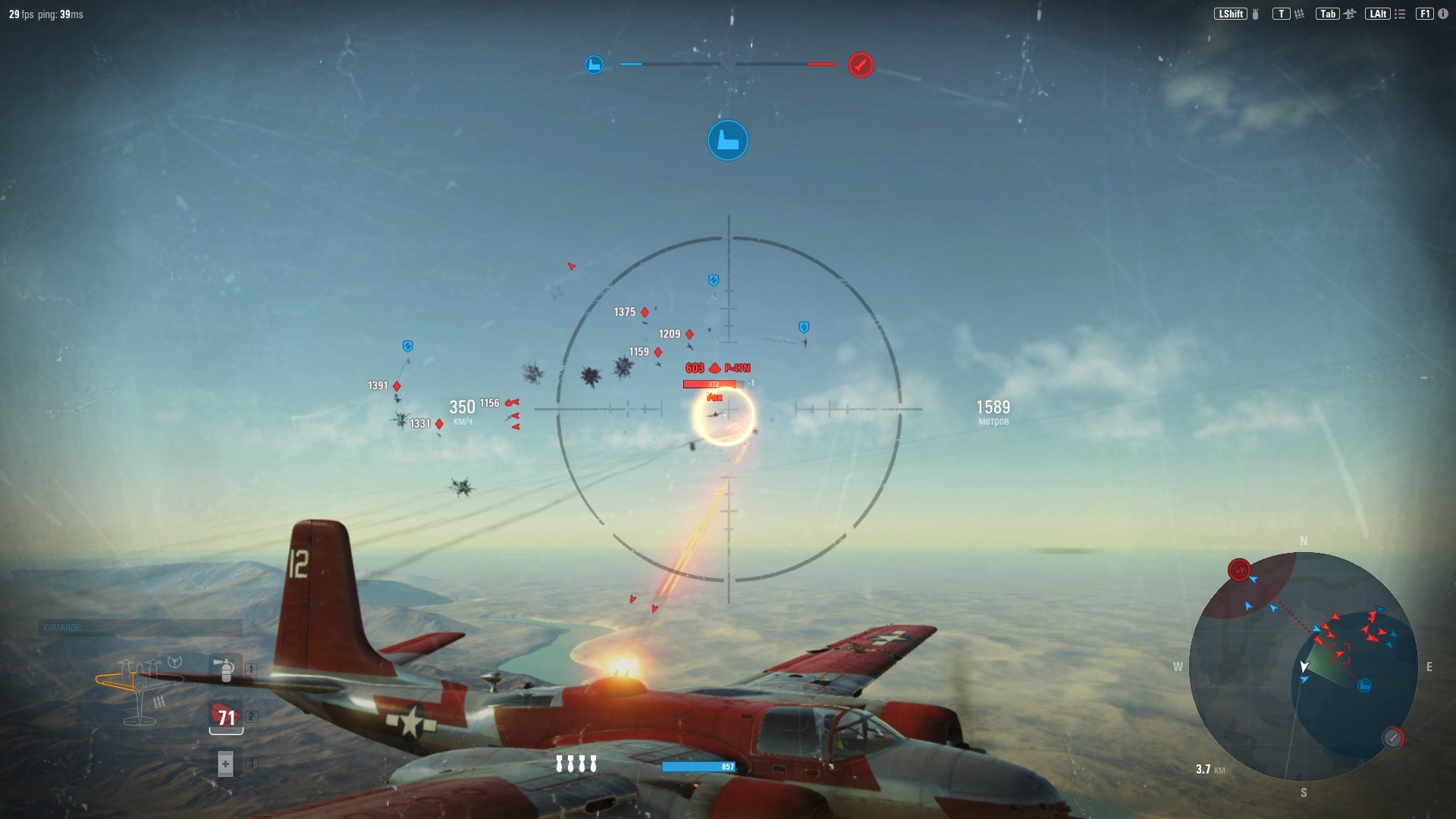 Mission 1
Objective: Complete 3 battles with each type of plane
Reward: 10 tokens
Mission 2
Objective: Complete 100 battles, defeating either two aircraft in each battle (AI defenders are not included) or destroying two ground targets
Reward: 40 tokens
Mission 3
Objective: Win 60 battles, defeating either two aircraft in each battle (AI defenders are not included) or destroying two ground targets
Reward: 50 tokens
Mission 4
Objective: Destroy 200 enemy aircraft or 300 ground targets
Reward: 50 tokens
Please note: Rewards will be credited in the live server after the final implementation of this update.
Take to the skies!
This is an exclusive opportunity to try a brand new World of Warplanes feature before its official public release, and provide feedback on the final release. Apply for the limited Public Test today, and join the testing team!