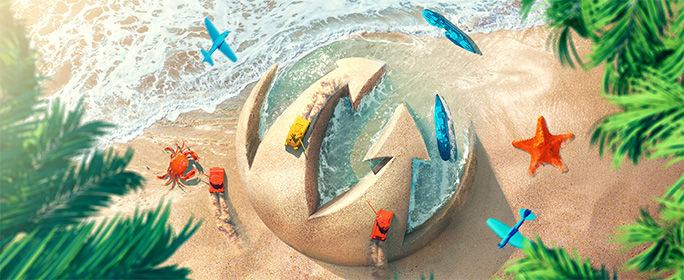 The Wargaming Summer Fest is coming!
Pilots,

Summer, summer, summertime, it's the time to sit back and unwind - so sayeth the Fresh Prince and DJ Jazzy Jeff. Winter has been warded off, and with the arrival of our most glorious sun-drenched season comes the announcement of the Wargaming Summer Fest, a series of lovely offers that are cooler than a refreshing evening breeze!
We will have special missions covering all 10 days of Summer Fest, daily Premium Shop offers with Tier VIII planes available with a nice 30% discount, and a glorious weekend finale from 14-17 July.
The Wargaming Summer Fest offers and discounts will be running across Wargaming titles from 7 July at 07:01 until 17 July at 06:59 UTC, with more details and specifics to be announced very soon!


Eyes on the skies, pilots!