Pilots,
For our trusted developers, Oleg Gotynyan, General Manager of Persha Studios, and Michael Zinchenko, Development Producer, gamescom is not just fun and games but also a lot of work.
Throughout the event they've tirelessly appeared on stage looking to give the roaring masses what they were looking for… goodies and answers to the most pressing World of Warplanes questions! So without further ado, here comes our Q&A!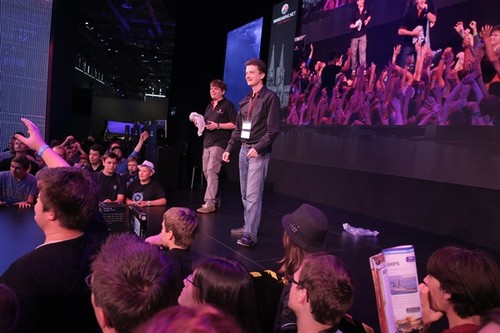 What is the situation regarding more teamplay features in World of Warplanes, such as Clans, Clan Wars or a Tournament system like in World of Tanks?
You'll be pleased to hear that we have big plans for all things clan-related. The development of a basic Clan-functionality is already in full swing and you'll be able to see it in one of the upcoming updates. Later, we'll follow this up with a World-of-Warplanes-specific version of Clan Wars and a dedicated tournament system, which are also both on our to-do-list.
When will we see the first French plane?
We can confirm that we have plans to introduce French aircraft into the game. We have already identified the planes for this and have started production. We hope to be able to deliver this to you in the first half of next year.
When are you going to introduce the next Attack Aircraft tree?
The development of new Attack Aircraft is nearing completion so you can expect them in-game fairly soon. Apart from that, we're also improving the entire ground game by reviewing and upgrading the role that ground targets and Attack Aircraft play in the game. You can see the first fruit of our labours on the 1.5 Public Test version where 'Complex Ground Targets' are a major new feature.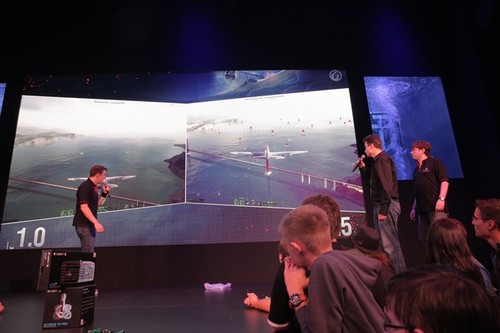 Will there be missions where, in order to win, you'll have to protect, intercept or maybe destroy a special ground target?
We are always testing various prototypes on which we try out new gameplay features as well. Some of these prototypes feature the gameplay mechanics that you mention.
Does the matchmaker take into account what control type a player is using when assembling a battle? Are there plans to consider this?
We don't consider which control type a player is using when putting together a battle through the matchmaker. Statistics from the Version 1.5 Public Test have shown that gamepad and joystick users can achieve equally good results in battle as any other player.
Will there be rocket-propelled planes in the game like the Messerschmitt Me 163 "Komet"?
Yes we will include rocket-propelled planes into our roster. As an example, we can reveal that there is a particular Japanese model of this type that will be made available very soon…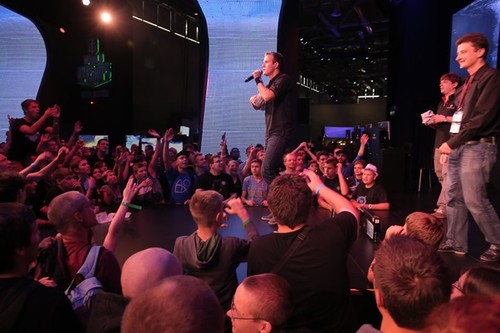 The new Battle Against Bots mode that is testable here at gamescom looks very promising. Is its development now complete or do you have further plans for its evolution in future versions?
In its current form, which you'll be able to experience for yourself in the upcoming 1.5 update, the mode is mainly aimed at new players. However, we're only at the beginning of Battle Against Bots! In the future, this mode will be expanded and also include gameplay for more experienced pilots for whom we'll offer more engaging PvE fights that pose a greater challenge.
There is a World of Warplanes Assistant application for iPhone and Android. Are there any new plans for its further development?
Yes, the development of all of our mobile applications continues, for World of Warplanes as well as for all other Wargaming projects. At the moment our developers are working on including more media-related features into our applications. Watch out for updates on this in the near future!
This concludes our recap of the numerous Q&A sessions from gamescom. We hope you had fun reading and that you join us in thanking Oleg and Michael for sharing all of this insightful information.
Still have questions, pilots? Ask them on our forums.