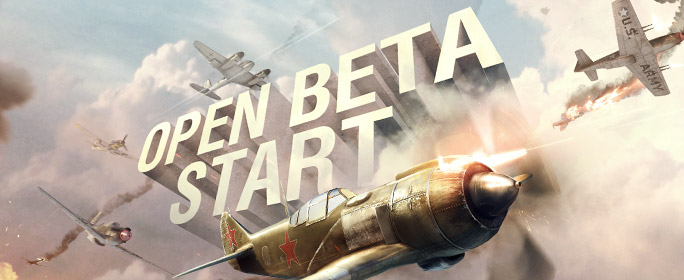 Welcome Everyone!
The moment that we've all been waiting for is finally upon us – the World of Warplanes Open Beta has officially launched! We're excited to open our doors and welcome thousands of new testers to the game. No more waiting time, no more limited access – from now on, everybody can simply download the client and immediately start testing for free! Use your chance to try out World of Warplanes before its official release later this year and share your feedback with our developers to make the game even better!
We want to thank every single World of Warplanes player out there, whether they're just getting into the game during open beta or have been with us since the very start," said Victor Kislyi, CEO of Wargaming. "The game has grown and evolved tremendously since we first announced it, and I'm confident that virtual pilots are going to be extremely excited when they get behind the cockpits of the game's truly amazing warbirds."
The Open Beta is traditionally the last step in any game's development process before official release, and we're proud to be taking it together with our players. As is custom for all of the Wargaming titles, you can expect to see more content, more improvements and an even stronger community support in the weeks to come. Make sure to leave your feedback in our official forums and let us know what you think!
Welcome again to Open Beta, Pilots! The skies are awaiting you!