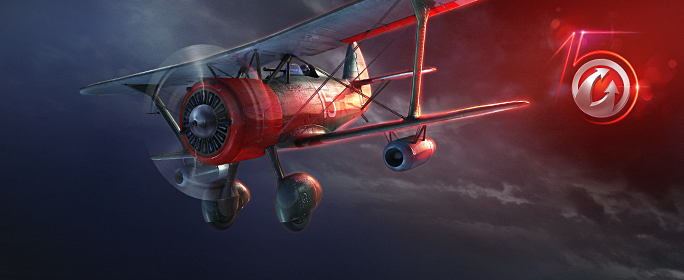 Happy Birthday to… us!
World of Warplanes has given us plenty of reasons to celebrate this year – such as the game's progress from one version to another, steadily rising tester numbers, and the most recent step into Open Beta. Thanks to your support, we have managed to stack up a nice number of accomplishments, paving the way towards the official release of World of Warplanes.
Today there is another reason to celebrate: Wargaming is turning 15 years old as a company this August, and we'd like to celebrate with you.
On this day of commemoration, we think back to our humble beginnings – from a handful of developers in Minsk (Belarus) in 1998 to the globe-spanning network of studios employing well over 1500 people that we are today.
In honor of this memorable occasion, you can enjoy the following goodies in-game:
Triple experience for the first two victories with each plane
Let the experience points rain like confetti from the sky for our festive anniversary weekend!
30% off the purchase price in tokens for all of the following Premium planes:
| | |
| --- | --- |
| | German Tier IV Carrier-based Fighter Ar 197 |
| | German Tier V Fighter He 100 |
| | German Tier V Heavy Fighter Me 210 |
| | Soviet Tier IV Ground Attack Plane Sh-Tandem |
| | Soviet Tier V Fighter P-40 M-105 |
| | Soviet Tier VI Fighter P-39 |
| | American Tier IV Fighter 2PA-L |
| | American Tier V Fighter XP-77 |
| | American Tier V Carrier-based Fighter XFL-1 |
Earn even more XP by getting into the cockpit of one of these cool Premium aircraft!
On top of it all, to say 'Thank You' in style, we're giving away one free Premium plane to everybody! Enjoy the Polikarpov I-15bis DM-2 Tier III Soviet light fighter, which is an exclusive aircraft that you're currently not able to get any other way.

The I-15bis DM-2 will not show up in the tech tree. It will be credited to your account automatically on the morning of August 2nd. You'll find it as soon as you log in among your other Soviet planes in the carousel. We hope you like it and have a lot of fun with it. Please note:
The I-15 DM-2 will be granted to all existing accounts on the morning on August 2nd that have at least one battle played.
The aircraft will remain on your account after the server wipe before the official release of World of Warplanes.
This is a unique aircraft and won't be restored if you decide to sell it and then change your mind.
These bonuses will be available from Friday 2nd August 08:00 CEST (GMT + 2) until Monday 5th August 07:30 CEST (GMT + 2).
Let's celebrate together, Pilots!