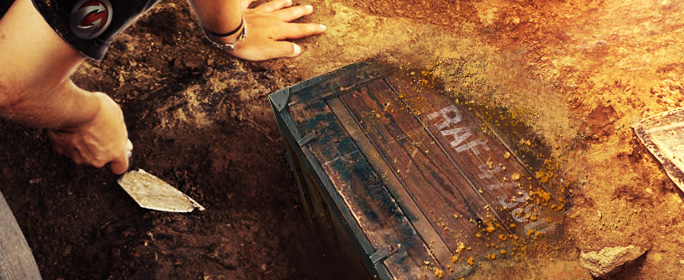 If you have been following the adventures of the Wargaming team in Myanmar, you have already met Andy, the archaeologist. He wrote the last two articles instead of Tracy so that he could explain to us what the real job of a field archaeologist is like.
You may think about the epic adventures of Indiana Jones, always in exotic countries and dealing with the forces of both the past and the present, but the truth is different. Before they get anywhere near to the potential site of the subject, in this case the Spitfires, the archaeologists need to struggle with documentation, books and archives. The main digging work takes place on the shelves of the libraries.
However, once all the background research has been done, they must evaluate what they have found with the reality of what is actually there. The expedition finally arrived in Mingaladon, a district of Rangoon, where the legend of the buried Spitfires began. Yet it is still not a case of turning up and starting to dig! First, there needs to be extensive surveying to check exactly where in the field the location of the treasure could be. In absence of a treasure map with an X, they have to work with heavy tools to sample the soil and create a precise map of it.
The survey has just started… will they find the right location? Keep following the blog to find out!
You can also discover what the press has been saying all about this project by checking out an article and radio piece on the npr website (in English). They sum things up by explaining the origins of the "legend" of the airport, and go into the memories of Stanley Coombe and the research of David Cundall. They also recap the Wargaming adventure. However, it ends much the same way as the blog – "the hunt continues…"