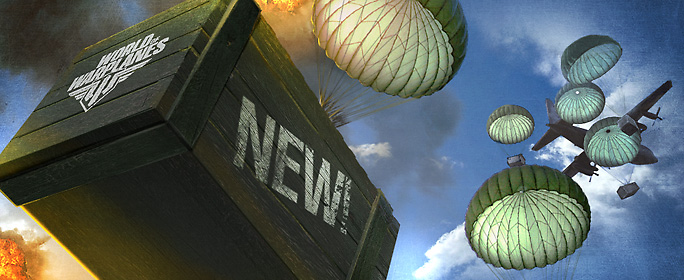 Pilots and Aviation Enthusiasts!
Today marks the launch of another exciting new World of Warplanes game update, which includes a whole host of new and updated features for testers to enjoy!
Version 0.4.0 includes a true revolution in terms of the control systems within the game, and combines these exciting changes with updates to all warplanes and the way they handle in flight. This provides smoother manoeuvrability and even more adaptable options, allowing testers to play the game in exactly the way they choose.
If you haven't seen it yet, you can check out some player reactions in the recent control system focus test at our Development Studios in Kiev, Ukraine in this short sneak peek video! (subtitles available)
In addition to the above, further major improvements have been made to the in-game rendering and graphics, including the introduction of a brand new HDR lighting system and incredibly detailed new warplane models.
For testers, it really has to be seen to be believed… and, for non-testers, why not take a look at our recently published preview of the Patch 0.4.0 Developer Bulletin – stunning in-game screenshots included!
All this, and much more, combines to make this the most eagerly anticipated update yet, so there's never been a better time to… Get Airborne!
If you're not a World of Warplanes tester yet then it's not too late to apply for the Closed Beta Test!
We're still adding new players into the test. If you've already applied and are still waiting for your invitation, please remain patient and hopefully we'll see you all in aerial combat in the near future!