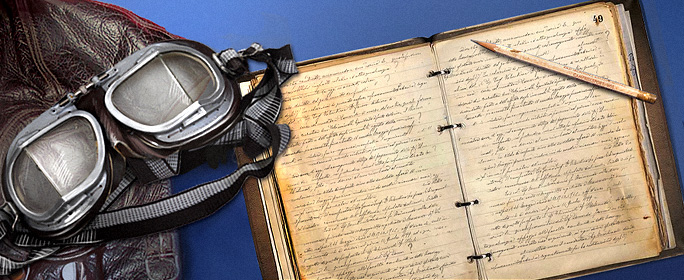 General Information
Warplanes
Gameplay
Maps
Progress
Finances
Clan Wars
General Information
What genre does World of Warplanes belong to?
World of Warplanes is a global-scale flight combat MMO action game dedicated to air combats in aeroplanes that were designed and produced in the middle of the 20th century. The game will combine both PvP and PvE elements, where players will encounter real opponents as well as destroy AI-controlled ground objects.
What are the system requirements?
Actual minimal system requirements are presented below and are subject to change in the course of the game development.
Operating system:

Windows XP SP3, Windows Vista, Windows 7 or 8

Processor (CPU):

2.66 GHz

Memory(RAM): 3 GB
Videocard:

GeForce 8600GT or ATI HD 2600 (shader 3.0, 256 Mb VRAM)

Sound Card:

DirectX 9.0c compatible

Free Hard Drive Space:

19 Gb (recommended — 30 Gb)

Internet connection speed:

256 Kbps
What operating systems does the game support?
World of Warplanes supports Microsoft Windows series operating systems (see above). Plans for transporting the game to other platforms, if any, may be revealed in the future.
Will I need to create a new account for World of Warplanes if I already play World of Tanks?
No. You will be able to use your Unified Wargaming.net Account to log in to and play all the games in the Wargaming family. If you have already created an account for World of Tanks at an earlier point, you will not need to register a new account for World of Warplanes to have access to it.
What are the ways to download and update the game?
Visit the download page and click on the big red button to download the latest version of the full game client. There is also a link to download the client via torrent if you prefer.
In order to update the client, just run the game launcher. If a new update is available, it will download and install it automatically. If you prefer, you can also download it manually from the download page directly or by torrent. Check the download page for full instructions.
Warplanes
What is the total number of warplanes so far? Will it increase or remain the same?
Currently, World of Warplanes features more than 100 planes from the USA, Germany, Japan, the USSR and Great Britain. This number will be constantly growing while we add new planes and nations, until we reach up to 100 models per nation. Right now we have from 10 to 34 planes per nation, which shows you that you can definitely expect more from us in the future.
What types of warplanes are presented in the game?
As of now, there are five nations (the USA, Germany, Japan, the USSR and Great Britain) in the game. Each nation (except Japan) has at least two lines of warplanes that belong to three main classes: fighters, heavy fighters and attack aircraft. Later on, we will add additional branches to all initial nations. Every tech tree contains vehicles from Tiers I to X.
What's the difference between plane classes? What roles will they be given?
Fighters struggle for air dominance in dogfights, defend allies and intercept hostile machines - they are rather light and accordingly belong to the most manoeuvrable aircraft in the game whose main mission is close air-to-air combat. Ground-attack planes, with their lack of agility, try to survive fighter attacks and destroy ground targets. They are engaged in air combat of course, but it is not their main priority. Heavy fighters will be somewhere between the two former classes, playing as universal soldiers. The typical role of a heavy fighter is intercepting enemy ground-attack planes, as well as battering mildly defended ground objects. The entire Japanese fleet, as well as half of the American fleet, consist of carrier-based fighters. They belong to the group of regular fighters, with the only difference that historically they were mainly used on carriers and so were designed with specific properties in mind. Carrier-based fighters are very similar to regular fighters, in the sense that they are rather light and accordingly belong to the more manoeuvrable aircraft in the game, whose main mission is close air-to-air combat.
What's the advantage of premium planes and how do I acquire one?
Rather than being researched and then bought through XP and credits gained from battles, premium planes can only be purchased using Gold – an in-game currency that can only be bought for real money.
A premium plane's advantages are:
It does not need to be researched
It earns more credits per battle
It comes with instant 'Elite' status that enables it to earn Free Experience faster
It comes with the possibility for 'Accelerated crew training' from the first battle on
There is no penalty applied or retraining necessary in case of transfer of crew from an aircraft of the same type
Gameplay
How realistic is World of Warplanes? Does the behavior of game models correspond with the behavior of their real-life prototypes?
We are trying to keep the balance between realism and captivating gameplay. That's why, at its core, World of Warplanes is a mixture between a simulator and an arcade game. On one hand, the game has a precise and comprehensive flight engine that includes aerodynamics for every plane, and a complex damage system that affects the behaviour of warplanes in various ways. Moreover, all performance characteristics have been taken from historical sources. On the other hand, our major goal is to make the game more interesting and dynamic, which is why we tweak our gameplay to achieve the best result. This is what gives the game its unique character.
How long does an average battle last?
There is a 15-minute limit for every battle. However, in practice, plane fights are much more dynamic and adrenaline-packed than tank encounters for example. So in World of Warplanes an average battle will last from 5 to 7 minutes.
Can newbies get a chance to practice their skills in single-battle missions (i.e. is there any practice mode)? Is this mode available offline?
We offer a tutorial mode for newcomers which helps them to understand the interface of the game and teaches them basic piloting skills. As well as that, there is also the Single Battle mode, in which you'll be able to train on your own against NPC-bots, without the pressure of having to play against other, perhaps more-experienced players.
This tutorial mode is available online only because the flight engine and battle logic are both calculated on the server, irrespective of the chosen game mode.
What are the control methods?
Players can choose between several different control-schemes: keyboard, mouse, joystick and gamepad, to control their aircraft in the game. All methods are receiving constant development and polishing to ensure maximum effectiveness in battle. There is also the option to re-map and re-calibrate each and every one of the supported control methods to customise it and adapt it to your personal preferences. All the options are equally effective, so it is purely a matter of taste which one of them you choose. To achieve victory, players should think about tactics, not about the type of joystick to use.
Does World of Warplanes support auto-aiming?
Auto-aiming is quite a complicated thing for air combats, because most weapons do not have turrets and thus simply follow the trajectory of the plane they're mounted on.
However, there is a lead-aim-indicator that's available to you through your interface in the game. It does not technically guide any bullets but rather shows you dynamically where you should aim in order to hit the target that you've locked on to.
Do the teams in the game have to consist of planes of only one nation?
Before each battle, the game will divide players into two teams, based on the tier (level) of their chosen aircraft and trying to make both teams equal in overall power. This means that a team can consist of vehicles belonging to different nations, tiers and classes.
What types of ammo are available? Can we choose when to fire which type as in World of Tanks?
Players will use historical ammunition: cumulative, high-explosive, piercing and some more variations of bullets and shells. It'll be up to you whether you want to shoot all your guns (with maybe different types of ammo) at once, or whether you want to fire precision shots using just one weapon or a specific weapons group to only shoot with a specific ammo type.
Along with shells and bullets, players will be able to use unguided missiles and various kinds of bombs.
Can I switch to a free camera mode after my plane has been destroyed?
We are still experimenting with the free camera. For now, after you are shot down or crash, there is a "following camera"-mode in which you can rotate the view whilst following one of your teammates' planes.
Maps
What are the typical dimensions of a battle map? What's the reason for choosing that particular size?
For now, the typical size of a map is between 40 and 200 square kilometres. However, the size depends on the battle scenario. Players should have an opportunity to find an enemy easily, yet they also need some space for manoeuvres and tactical decisions.
Are there any destructible elements on battlefields?
There are lots of breakable elements on the maps. Most of them are passive or active ground objects: houses, infrastructure, AA cannons or vehicles. We are aiming at making most of the elements on the map destructible.
Can we see the weather conditions change or a day-and-night time cycle?
Yes, we are planning to implement different times of day and weather conditions. These factors will have an effect on visibility, plane behaviour and victory conditions.
Progress
What is a tech tree and what is it for?
Right now you can find planes from five nations in World of Warplanes – the USA, Germany, Japan, the Soviet Union anf Great Britain. Each nation's tech tree (catalogue of available planes) consists of aircraft from Tier I to Tier X. In order to obtain a desired vehicle, players will first need to research and then buy it for experience points and in-game credits.
How do you upgrade your warplane?
What do you need to do to be able to move to the next plane on the tech tree?
You can follow up the research process for every plane by looking at it in its detailed tech tree view. As you earn experience points from playing the game, you'll be able to spend these on the research of stronger modules. Every plane (except for premium planes) comes with a multitude of optional modules that you may install to further increase the performance of your aircraft. Whilst you do not need to install all the modules available, you will be required to research some of them before moving on, as they are prerequisites for the next plane. Once all the necessary modules for your current plane have been researched and you have sufficient experience points, you can research its successor and later on choose to buy it for credits. These are also awarded for participation in battle.
What is the difference between Standard and Free experience?
The difference is that 'Free Experience' can be used for the research of any plane in any tech tree, whereas 'Standard experience' is only collected by and tied for use on the specific aircraft with which you earned it. You earn free experience either naturally as reward for playing games (5% of the total Standard experience you win is granted as Free experience) or convert 'Standard experience' into 'Free experience' by using gold.
Does World of Warplanes have Consumables or additional Equipment?
Yes, both of these things are available in the game for all planes in your hangar.
Just as in World of Tanks, there are simple and complex equipment items that you can install permanently on your machine to further increase its performance according to your specific needs and the role you want to play in your battles.
Consumables can also be loaded onto your aircraft. However, just as their name suggests, they are 'consumed' when you use them in battle and you will need to resupply them if you want to use them again on the same plane next time around.
Do planes have their own crews? What skills are available for crew members?
Every plane has a crew. Most of the planes have only one crew member – a pilot. But there are some vehicles that have gunners. All crew members will gain experience and learn new skills.
Can I keep more than one plane in my hangar?
Players' personal hangars are able to store several planes at once regardless of their country of origin. I.e. you can simultaneously keep American, German, and Russian planes in your hangar and use any of these at any time. Moreover, you can buy additional hangar slots to expand your fleet of planes.
Is there another way to boost my progress in the game?
Just as in World of Tanks, players are able to buy premium playing time for Gold. When playing with a premium account, players gain 50% more experience points and credits per battle.
Finances
How does the World of Warplanes economy work?
In World of Warplanes players have credits that they gain from taking part in battles and eliminating their enemies or ground targets. As well as credits, there is Gold that every player can purchase for real money. This can be used for various purposes to make your gaming experience a little more accessible and convenient. However, you won't be able to purchase in-game bonuses or have any advantages during the battle from the use of Gold.
Does a losing team get credits after a battle?
Yes, the losing team does earn some credits. However, the amount is less than what the winning team would receive.
Will we be able to use any elements gained in World of Tanks in World of Warplanes?
Since you will be playing on unified accounts, players can spend gold acquired in World of Tanks in World of Warplanes and vice versa. Later, we will also allow sharing of 'Free experience' between the games. Follow the news to be notified when this feature becomes available.
Clan Wars
Are there any clans in the game?
There is no clan system in World of Warplanes yet but it will be implemented at a later stage. A player will be able to create a clan consisting of up to 100 people with a certain amount of Gold at their disposal. World of Warplanes and World of Tanks will have independent clan systems, so if players join a clan in World of Tanks, they can join another one in World of Warplanes.
Will there be a Clan Wars for World of Warplanes as in World of Tanks?
Yes, there will definitely be a Clan Wars feature for World of Warplanes at some point that will resemble the World of Tanks version. We will announce further details on how this mode will function and when it will be released at a later stage of development.
Will battles played in World of Tanks Clan Wars have an effect on World of Warplanes Clan Wars?
We are thinking about finding a way to link the two Clan Wars and have them affect each other in some fashion. However, these plans are not final yet and will be communicated only after thorough research and testing.