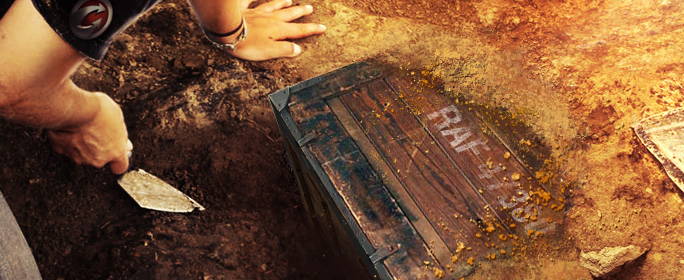 Welcome to the Project Spitfire Blog
An expedition has been funded by Wargaming to recover a cache of WWII aircraft reportedly buried in Myanmar. On these pages, you will find all the news written by Tracy Spaight, Wargaming's Director of Special Operations. Below you can find all the articles published in this section.
Over the coming weeks, the blog will be updated as results come in from the expedition. Will the hidden Spitfires be found? We hope that you are as keen to find out as we are!



After two weeks of surveying and excavations, Tracy and the team start to wrap up their work.

---




20th January: Getting Technical

The geophysicists get to work with some high-tech equipment, and speak about some of the problems they have encountered.

---




19th January: Hitting the Library

Andy Brockman talks about the documentary research conducted prior to the expedition setting off.

---




The expedition begins at last!

---




29th November: Press Conference

November 28th Wargaming, in conjunction with the University of Leeds, held a press conference to introduce the team members and announce the departure of the expedition in January.

---